Options Trading with TechniTrader Education & TC2000.com
How to Trade Options Using Stock Chart Analysis
Options Trading requires that you know more than just options chains, puts and calls, and other basics of options trading. Options Trading for beginners is often confusing, overwhelming, and can result in a significant loss of your capital base unless you learn right from the get-go that trading options successfully starts with THE RIGHT STOCK PICK.
Use TC2000.com charting software with proper candlestick chart analysis, along with the unique Worden indicators such as Balance of Power and Time Segmented Volume.
The WORST WAY to trade options is to use a Social Media feed, recommended stocks, broker recommendations or suggestions, retail chat rooms, and other services that tell you which stock to option trade. Why? Because there are predatory systems out there that track every retail news feed, every retail social media, retail chat rooms, etc. to determine which stocks are most in favor with the retail option trader.
Then it is easy for these predatory systems to jump in ahead of your options orders and drive price up or down before your order is executed.
To trade options successfully, you must choose your own stocks and this is far easier than you may think. Actually, the stock chart tells you everything you need to know to put on the option trade.
You Can Learn to Use Stock Chart Analysis to Find Your Option Trade Details:
1. What Option Contract to choose.
2. What Chains to use.
3. The risk of the Option trade over the risk of the stock trade.
4. How long you should hold the option contract.
5. Whether you should use a weekly, monthly, or quarterly contract.
6. Where you should place your stop loss for your option.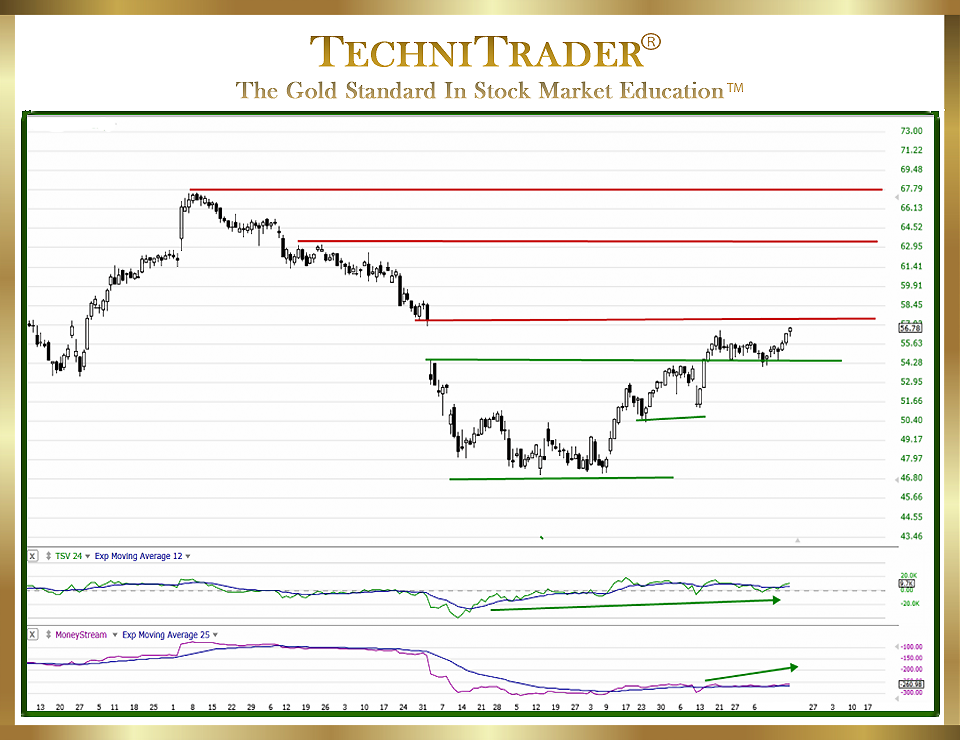 Sign Up to READ MORE at TechniTrader.com
Trade Wisely,
Martha Stokes CMT
TechniTrader technical analysis using a TC2000 chart, courtesy of Worden Bros.
Chartered Market Technician
Instructor & Developer of TechniTrader Stock & Option Courses
Copyright ©2017-2018 Decisions Unlimited, Inc. dba TechniTrader. All rights reserved.
TechniTrader is also a registered trademark of Decisions Unlimited, Inc.