How to Trade Stocks Profitably for Beginners
Market Participant Groups Form Trendline Patterns
Most individual investors and retail traders do not realize that they have a huge advantage over the professional side of the market. This is due to the constraints, restrictions, rules, and regulations the professional side must comply with on an ongoing basis. It is also due to the fact that 80% of the professionals still do not use Technical Analysis.
Stock charts are the graphical representation of what the Market Participant Groups who use fundamentals understand about a stock and its company at that time.
There are nine primary Market Participant Groups, and each group buys the stock at a different time during the up, down or sideways price action. Over a year or longer time period different Market Participant Groups will be highly active, or not buying the stock at all. When one or two groups are heavily buying or selling a stock, it is called "controlling the stock price." Each group controls price in a specific way, creating easy to identify trendline patterns. When an individual investor or retail trader identifies who is in control they will know how to trade the stock, which trading style and strategy will work best, when to enter the stock, how long to hold the stock, and when to exit the stock.
In the candlestick chart example below it is very obvious immediately how precise and consistent the sideways pattern is over time. What is also noticeable are the gaps that follow the sideways pattern.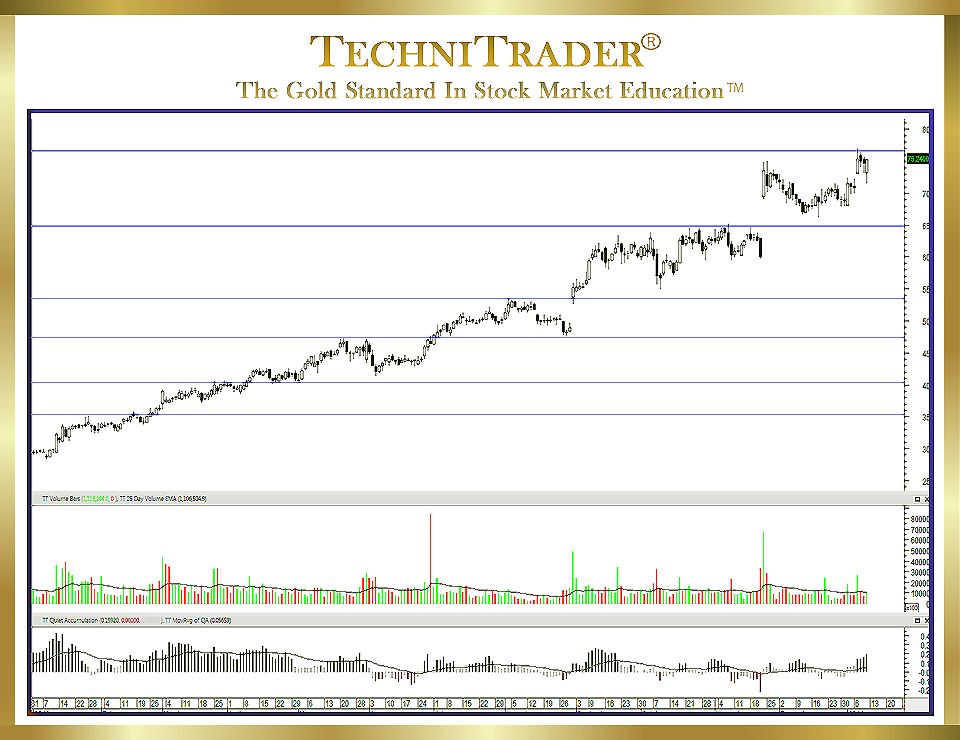 Sign Up to READ MORE at TechniTrader.com
Trade Wisely,
Martha Stokes CMT
TechniTrader technical analysis using a MetaStock chart, courtesy of Innovative Market Analysis, LLC dba MetaStock
Chartered Market Technician
Instructor & Developer of TechniTrader Stock & Option Courses
Copyright ©2017-2018 Decisions Unlimited, Inc. dba TechniTrader. All rights reserved.
TechniTrader is also a registered trademark of Decisions Unlimited, Inc.