Engulfing White Candlestick Patterns
Requirement List for Successful Entry
New and novice Traders learn a few candlestick patterns and rush out to trade believing this is all they need to be successful trading stocks. They are then often surprised to see the stock retrace and lose money.
Learning to find candlestick patterns that are ideal and will move in a strong run or trend that will provide excellent, consistent Return on Investment for that trade requires more than just the candlestick pattern identification.
List of requirements for successfully trading Engulfing White Candlestick Patterns:
1. Where the Engulfing White Candlestick Pattern Forms
Where the candlestick pattern forms is crucial to whether the stock will run up as expected. Not every entry signal has ideal setups. Not every time that a particular candlestick pattern forms, is the stock going to run up.
2. Indicators
Indicators that reveal who is in control of price and that the energy behind the candle pattern, in this case an Engulfing White Candlestick Pattern is sufficient to move price up for good profits.
3. Risk versus Reward
This must be calculated. Often when a stock does not run as expected, the reason is that the Risk versus Reward point gains were too low for a good entry.
4. Support and Resistance
Support and Resistance factor into Risk versus Reward. If Support is far below the Engulfing White Candlestick Pattern, then risk increases and the probability the stock will not gain sufficient points is higher. Resistance that is too close cuts down the number of points possible to gain in a run, and warns that the Engulfing White candle has consumed most of the run gain potential.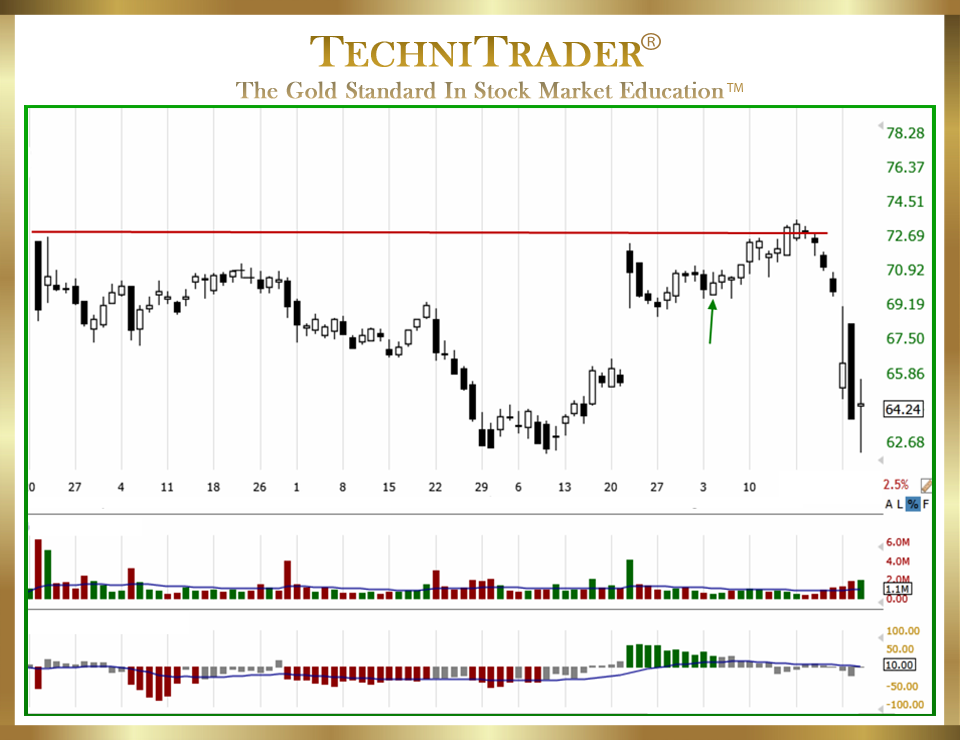 Sign Up to READ MORE at TechniTrader.com
Trade Wisely,
Martha Stokes CMT
TechniTrader technical analysis using a FreeStockCharts chart, courtesy of Worden Bros. and FreeStockCharts.com
Chartered Market Technician
Instructor & Developer of TechniTrader Stock & Option Courses
Copyright ©2017-2018 Decisions Unlimited, Inc. dba TechniTrader. All rights reserved.
TechniTrader is also a registered trademark of Decisions Unlimited, Inc.