Identifying Stock Tops Early for Market Corrections
List of What Traders Need to Learn
One of the challenges of a Market Correction is identifying stock tops early, as they often creep up on traders unexpectedly.
They are surprised too often by a sudden sell-off, blaming news or an event for the selling rather than recognizing that the stock charts were showing signs of weakness long before the big decline.
Stock charts often reflect things that are missed by Retail Traders who have learned only the basics such as a MACD crossover signal, or a specific candlestick pattern, or a Trading Strategy. All of these basics are fine, but they are not enough to succeed at trading in the modern automated marketplace.
In addition to the basics taught everywhere on the internet, here is a list of what traders need to learn:
1. What is the current Market Condition. There are 6 primary Market Conditions.
2. Who is controlling price. There are 9 Market Participant Groups and when a specific group dominates the price action there are certain candlestick patterns, indicator signals, and trendline patterns.
3. What indicators work best for the current Market Condition. Not every indicator works ideally for every Market Condition.
4. What Trading Style to use. You can then select the best strategy for that Market Condition.
5. What Criteria to use in Scans. You are then able to find ideal stock picks quickly.
The chart example below formed a "Rounding Top Formation" which is one of many new topping patterns traders do not recognize early.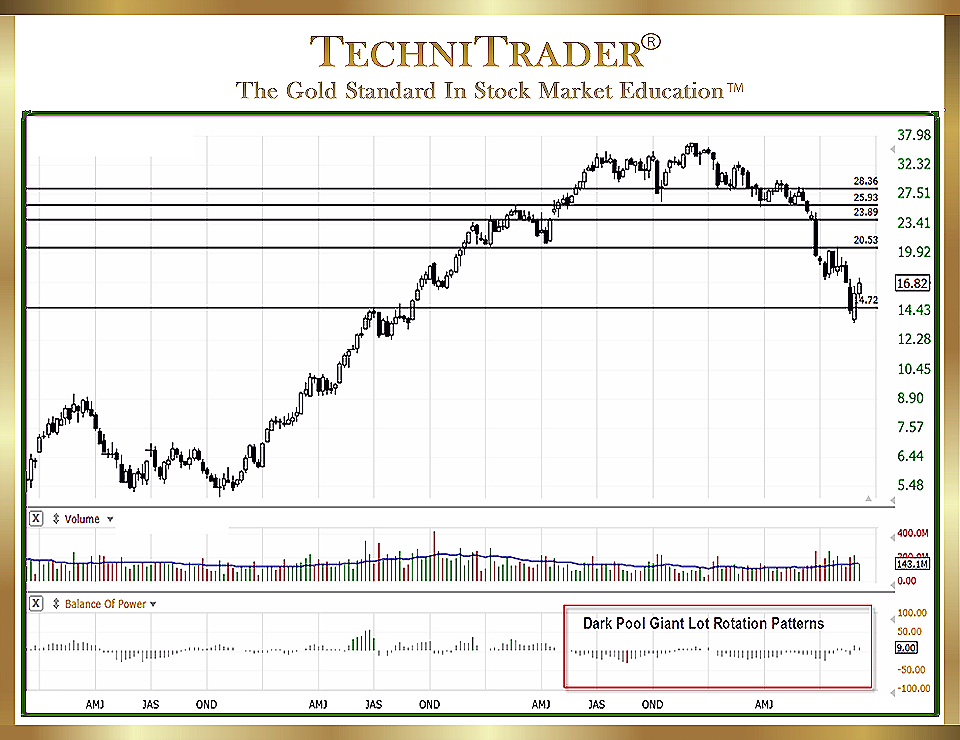 Sign Up to READ MORE at TechniTrader.com
Trade Wisely,
Martha Stokes CMT
TechniTrader technical analysis using a FreeStockCharts chart, courtesy of Worden Bros. and FreeStockCharts.com
Chartered Market Technician
Instructor & Developer of TechniTrader Stock & Option Courses
Copyright ©2015-2019 Decisions Unlimited, Inc. dba TechniTrader. All rights reserved.
TechniTrader is also a registered trademark of Decisions Unlimited, Inc.