SEC Pilot Program for Small Caps Huge Hit with Traders
Many Retail Technical Traders are still unaware of a gold mine of trading opportunities that can yield higher profits due to wider spreads. The Securities and Exchange Commission SEC started a test pilot program for small cap stocks a couple of years ago to widen the spread to a minimum of 5 cents. The goal was to provide more liquidity from Professional Traders who require a wider spread to reach their point gain profit goals.
The Securities and Exchange Commission pilot program was an enormous success and in late 2016, the test became a standard rule for the spreads on small cap stocks. Many Retail Traders however, only trade large cap stocks because they think small caps are illiquid or that they do not move as much as a large cap.
Small Cap Stocks under the Securities and Exchange Commission 5 cent spread ruling have become extremely popular with not only Professional Traders but also Dark Pools and High Frequency Traders. With more and more professional Market Participant Groups trading small cap stocks, liquidity is no longer the issue it once was and more of these stocks are enjoying excellent Swing Trading Style runs.
The chart below is an example of a small cap stock that is doing significantly better under the new ruling for wider spreads.
The stock has moved up steadily and each run has the telltale footprint of active Professional Traders trading short-term.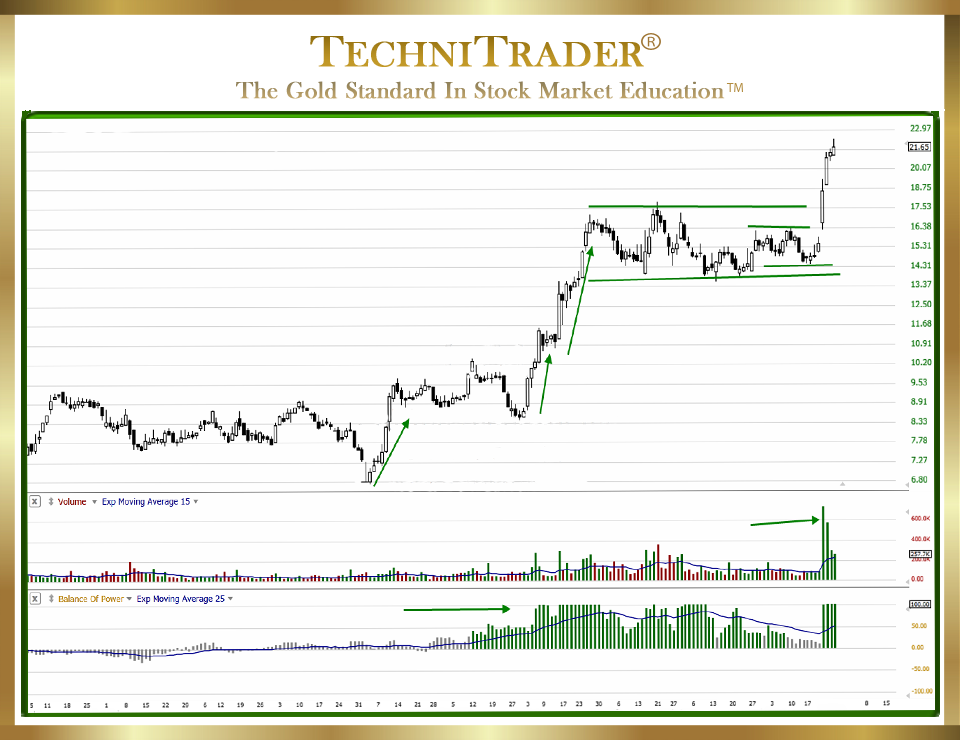 Sign Up to READ MORE at TechniTrader.com
Trade Wisely,
Martha Stokes CMT
TechniTrader technical analysis using a TC2000 chart, courtesy of Worden Bros.
Chartered Market Technician
Instructor & Developer of TechniTrader Stock & Option Courses
Copyright ©2017-2019 Decisions Unlimited, Inc. dba TechniTrader. All rights reserved.
TechniTrader is also a registered trademark of Decisions Unlimited, Inc.