Beyond Basic Candlestick Pattern Analysis
Recognizing Who Is Controlling the Stock Price
There is a plethora of training on Candlestick Pattern Analysis and interpretation, and yet this remains one of the most problematic areas for Technical Traders who want to trade at the expert level, earning high income from just trading stocks.
Once the basics of Japanese Candlestick Patterns are understood, it is time to move up to the next tier of analysis. That is being able to recognize not only where a pattern is, but also who forms that pattern, why they are capable of creating that pattern, what automated orders generate that pattern, and which Market Participant Groups react or chase that pattern.
Nowadays it has become critical to include Volume with Candlestick Analysis, because this provides the basis for recognizing which Market Participant Group created that candle pattern.
Candlestick Pattern Analysis at the expert level involves more than just one to three candles, instead it includes a larger group of candles in the near term. This is especially useful for Swing Traders, Momentum Traders, Velocity Traders, Swing Options Traders, and Day Traders using Swing Style Intraday action.
The chart example below is an excellent example of a Candlestick Pattern for Swing Style Trading.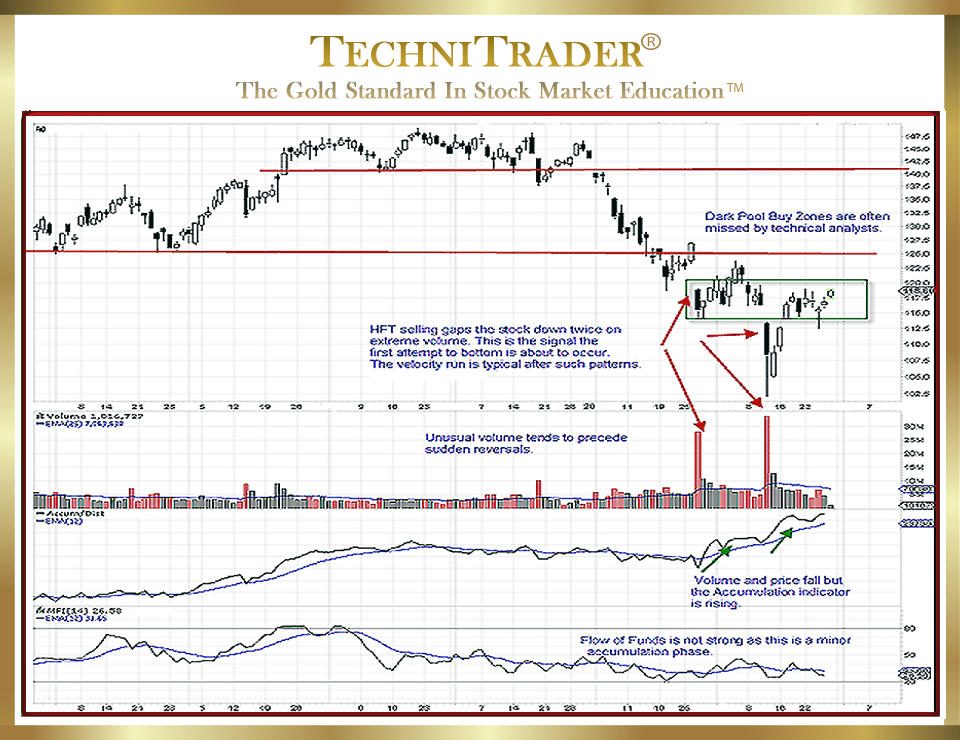 Sign Up to READ MORE at TechniTrader.com
Trade Wisely,
Martha Stokes CMT
TechniTrader technical analysis using a StockCharts chart, courtesy of StockCharts.com
Chartered Market Technician
Instructor & Developer of TechniTrader Stock & Option Courses
Copyright ©2017-2019 Decisions Unlimited, Inc. dba TechniTrader. All rights reserved.
TechniTrader is also a registered trademark of Decisions Unlimited, Inc.