What is Missing in Your Risk Analysis?
Risk Analysis vs. Run Gain Profit Potential
The least used and most often improperly used analysis by Technical Traders and Retail Traders is Risk Analysis. All too often, traders are choosing high risk stock picks without realizing it.
This analysis is NOT using percentages, but rather using the technical patterns within the chart in order to do the following:
Find the lowest risk trade from a group of potential stock picks.
Determine the risk versus the Run Gain Profit Potential BEFORE placing an order.
Determining the correct stop loss placement to avoid setting the stop loss at a whipsaw point, or not using a stop loss at all due to not knowing how to use and set them correctly.
Selecting the strongest picks based on Risk Analysis, which reveals weaknesses in stock picks that do not show up in Candlestick Patterns or MACD Patterns.
Choosing stocks with risk that you can tolerate. Too many times traders get greedy, and choose picks that have higher risk than they are ready to accept.
First of all, stop losses should NEVER be calculated using percentages. This is an ancient, out-of-date method that is the main reason why so many Retail Traders believe that stop losses do not work.
They are accidentally and unintentionally setting stop losses based on a percentage that puts them right in the middle of a profit taking area where High Frequency Trading will trigger, OR where Dark Pool bargain hunting Time Weighted Average Price orders are sitting and waiting for price to drop into that range.
Trading the automated markets along with Market Participant Groups that use Time Weighted Average Price orders, Volume Weighted Average Price orders, and High Frequency Trading predatory millisecond orders requires using MODERN analysis and tools. It is hard to abandon techniques learned on the internet that appear everywhere but in order to be successful, traders need to change how they approach trading.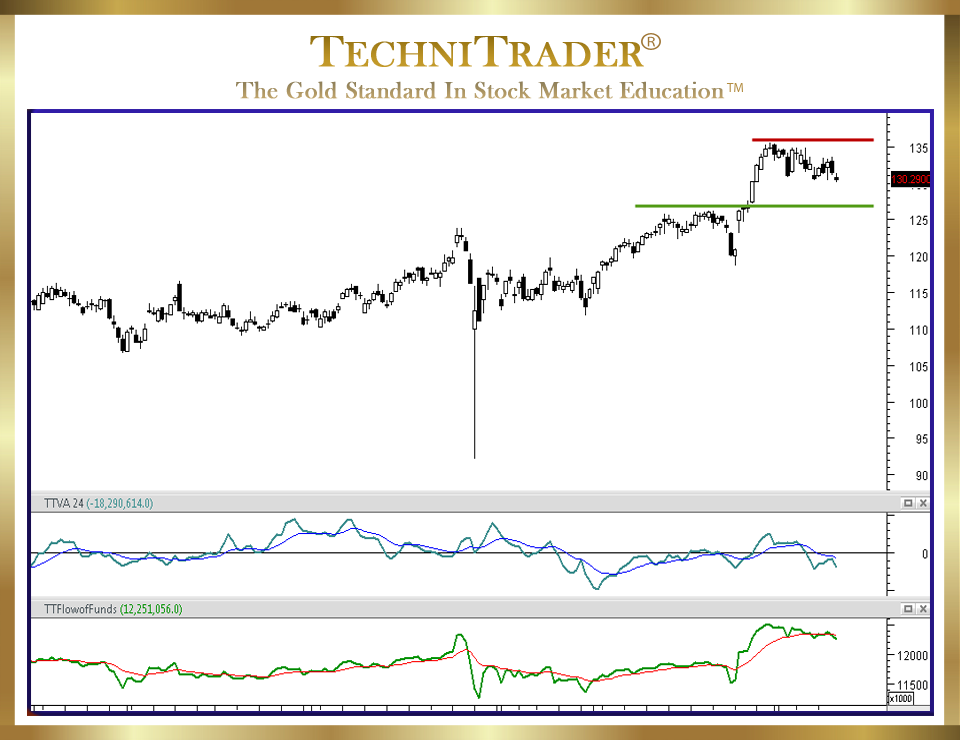 Sign Up to READ MORE at TechniTrader.com
Trade Wisely,
Martha Stokes CMT
TechniTrader technical analysis using a MetaStock chart, courtesy of Innovative Market Analysis, LLC dba MetaStock
Chartered Market Technician
Instructor & Developer of TechniTrader Stock & Option Courses
Copyright ©2017-2019 Decisions Unlimited, Inc. dba TechniTrader. All rights reserved.
TechniTrader is also a registered trademark of Decisions Unlimited, Inc.