Popular Stock Charts IN THE NEWS Analysis for WDC, BBY, DIS, IBM
TechniTrader
The Gold Standard in Stock Market Education™
Chart #1 Candlestick Pattern Analysis Explained
$WDC
$WDC ran speculatively out of a retest of its recent short-term bottom. A gap series formed, with an Exhaustion Gap below resistance from the failed attempt to complete the bottom.
TC2000.com chart with thanks.
Chart #2 Candlestick Pattern Analysis Explained
$BBY
$BBY gapped up on earnings news last quarter, then failed to complete its intermediate-term bottom. It did find support at the gap low, but now faces the challenge of resistance above the current price.
TC2000.com chart with thanks.
Chart #3 Candlestick Pattern Analysis Explained
$DIS
$DIS has a classic compression pattern as it works to overcome the extreme high, after a High Frequency Trader huge gap up. It was followed by Smaller Funds Volume Weighted Average Price automated orders, and ran up to an Exhaustion Dark Cloud Candlestick Pattern.
TC2000.com chart with thanks.
Chart #4 Candlestick Pattern Analysis Explained
$IBM
$IBM has been trending sideways, and recently filled the gap up from 4th quarter earnings in 2018. IBM has formed an intralevel short-term bottom, which is at a short-term completion level.
TC2000.com chart with thanks.
Beginners go to the TechniTrader
"The Basics of the Stock Market for New Investors and Beginning Traders"
Webinar Lessons
Go to the Learning Center and watch a wide variety of training webinars including Bollinger Bands, How to Improve MACD, Trade Management Planner, Candlestick Patterns, Technical Analysis, and much more.
There are libraries for TC2000, StockCharts.com, and MetaStock Users.
Go to the TechniTrader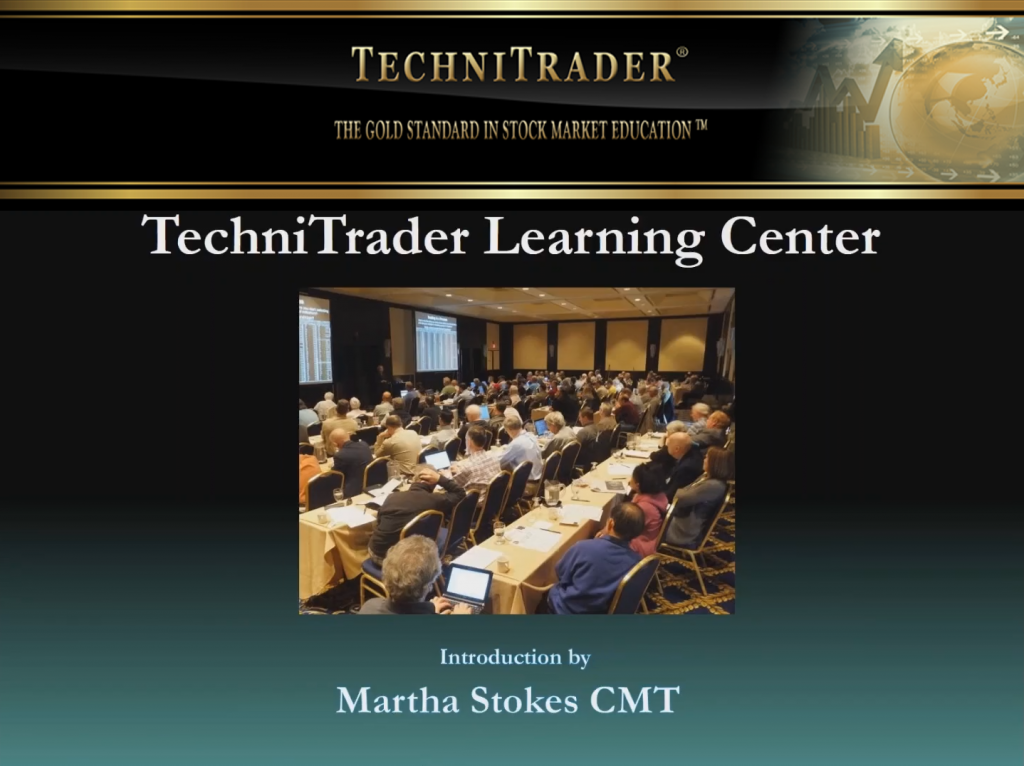 Trade Wisely,
Martha Stokes CMT
TechniTrader technical analysis using TC2000 charts, courtesy of Worden Bros.

Chartered Market Technician
Instructor & Developer of TechniTrader Stock & Option Courses
Copyright ©2019 Decisions Unlimited, Inc. dba TechniTrader. All rights reserved.
TechniTrader is also a registered trademark of Decisions Unlimited, Inc.
Disclaimer: All statements, whether expressed verbally or in writing are the opinions of TechniTrader its instructors and or employees, and are not to be construed as anything more than an opinion. Student/subscribers are responsible for making their own choices and decisions regarding all purchases or sales of stocks or issues. At no time is any stock or issue on any list written or sent to a student/subscriber by TechniTrader and its employees to be construed as a recommendation to buy or sell any stock or issue. TechniTrader is not a broker or an investment advisor; it is strictly an educational service.