Popular Stock Charts IN THE NEWS Analysis for VRSK, NTAP, ADP
TechniTrader
The Gold Standard in Stock Market Education™
Chart #1 Candlestick Pattern Analysis Explained
$VRSK
$VRSK is defying the overall market and indexes. It continues to move up in a moderate Uptrend that corrects intermittently, thereby sustaining the trend. This is one stock where there is NO Dark Pool Quiet Rotation™ underway.
TC2000.com chart with thanks.
Go watch the TechniTrader
"Exploit the High Frequency Traders Webinar"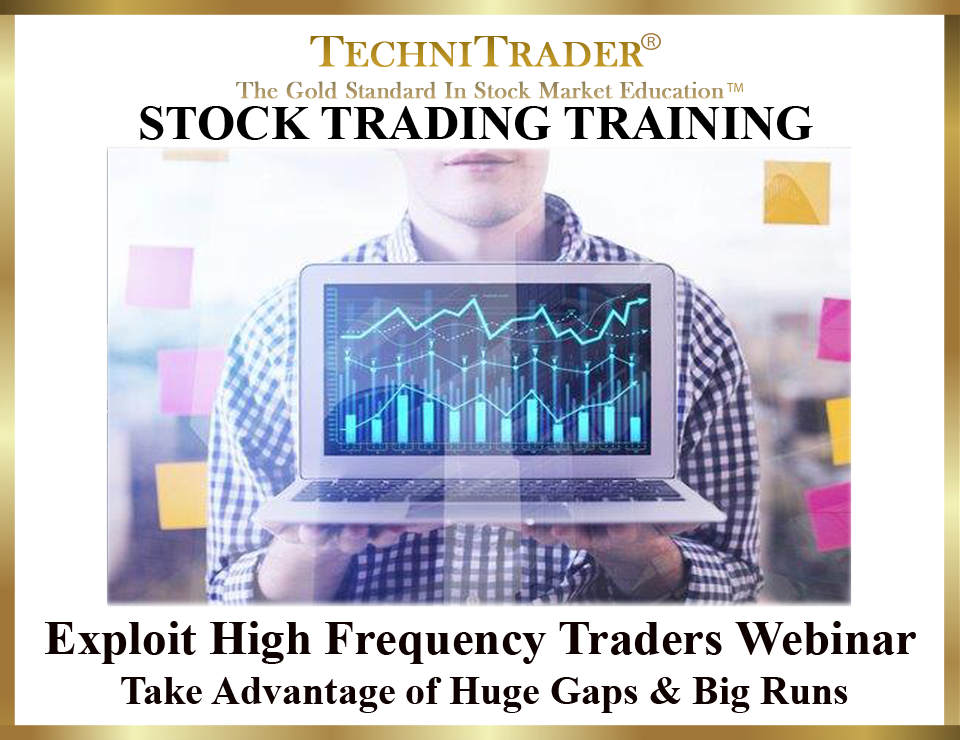 Chart #2 Candlestick Pattern Analysis Explained
$NTAP
$NTAP on the Weekly View chart shows a traditional Head & Shoulders Topping Formation. This type of top is far less common these days. This is due to changes in Dark Pool transaction activity off the public exchanges, new routing, and new order types. The gap down is above the traditional Head & Shoulders completion level. However, there is some technical evidence that this could be the conclusion and completion level for this top at this time.
TC2000.com chart with thanks.
GO WATCH Login/Sign-Up
"Volume Indicator Training Video"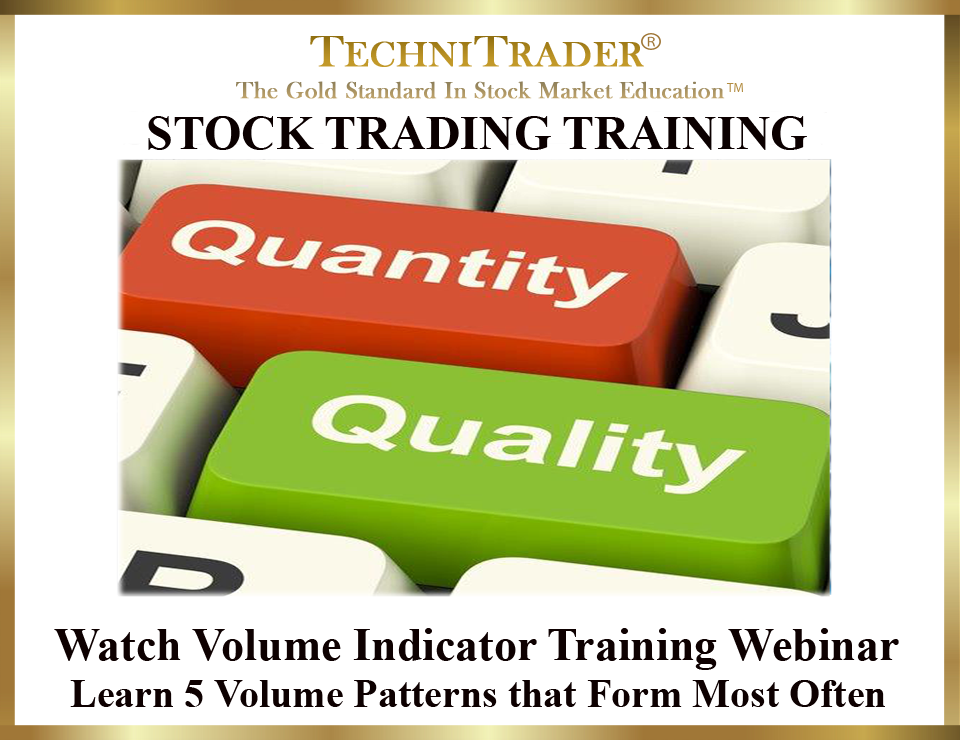 Chart #3 Candlestick Pattern Analysis Explained
$ADP
$ADP has shifted to a Platform sideways candlestick pattern, and is experiencing some Dark Pool Quiet Rotation™. However, there is underlying buying activity of Smaller Funds, Professional Traders, and Investors. The candlestick pattern is compressing on the upside of the Trading Range at this time.
TC2000.com chart with thanks.
Go to TechniTrader Learning Center

"Stock Technical Analysis Webinar"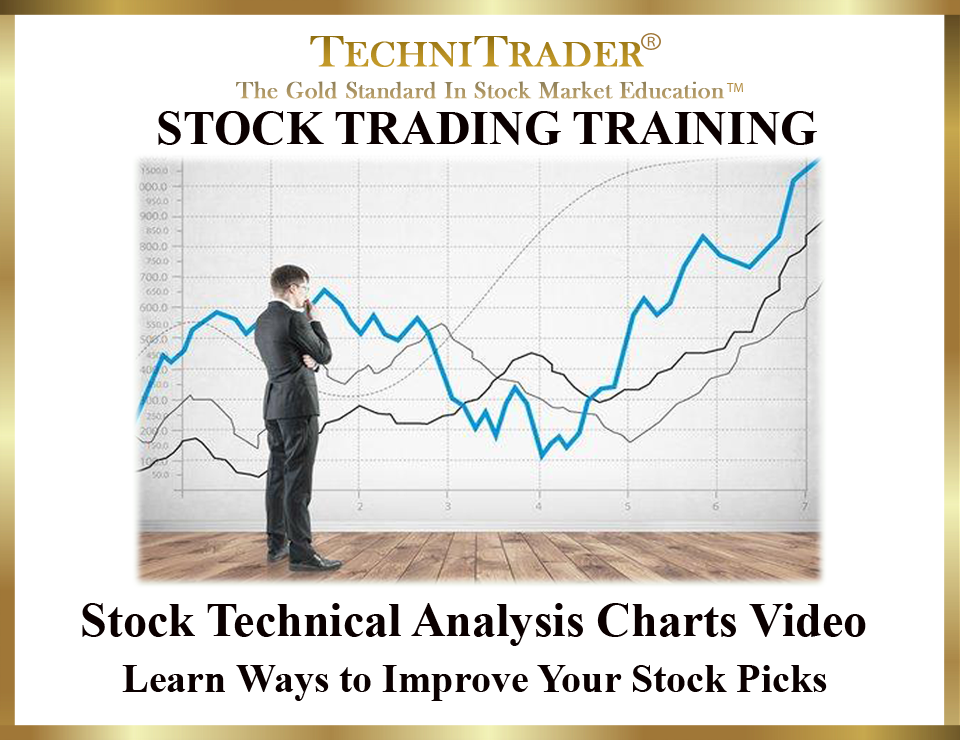 Beginners go to the TechniTrader
"The Basics of the Stock Market for New Investors and Beginning Traders"
Webinar Lessons
Go to the Learning Center and watch a wide variety of training webinars including Bollinger Bands, How to Improve MACD, Trade Management Planner, Candlestick Patterns, Technical Analysis, and much more.
There are libraries for TC2000, StockCharts.com, and MetaStock Users.
Go to the TechniTrader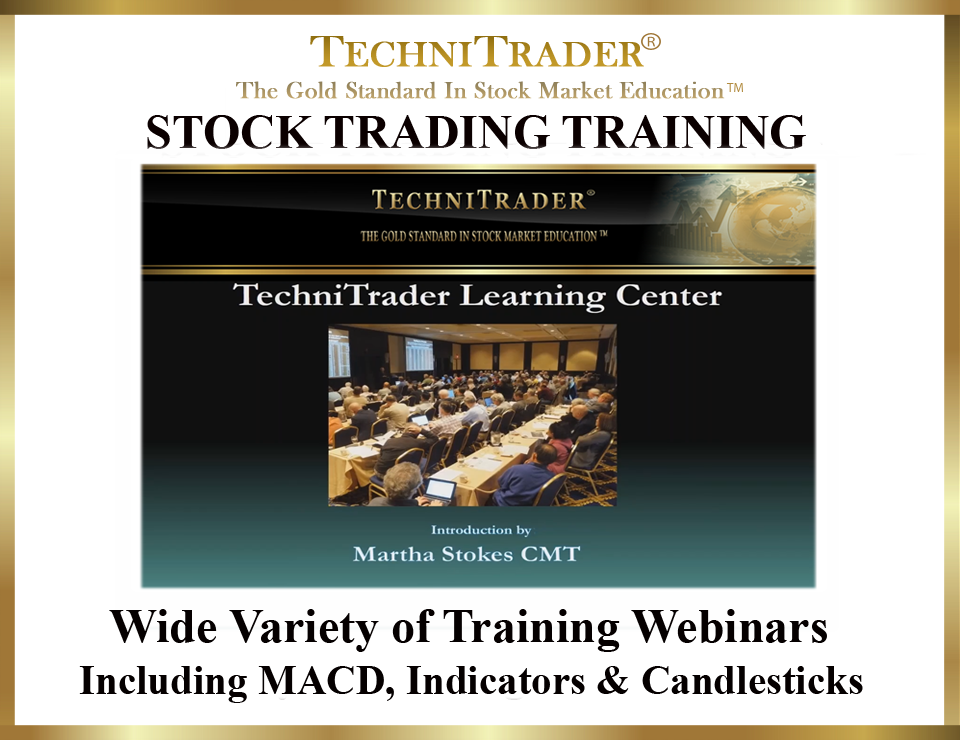 Trade Wisely,
Martha Stokes CMT
TechniTrader technical analysis using TC2000 charts, courtesy of Worden Bros.

Chartered Market Technician
Instructor & Developer of TechniTrader Stock & Option Courses
Copyright ©2019 Decisions Unlimited, Inc. dba TechniTrader. All rights reserved.
TechniTrader is also a registered trademark of Decisions Unlimited, Inc.
Disclaimer: All statements, whether expressed verbally or in writing are the opinions of TechniTrader its instructors and or employees, and are not to be construed as anything more than an opinion. Student/subscribers are responsible for making their own choices and decisions regarding all purchases or sales of stocks or issues. At no time is any stock or issue on any list written or sent to a student/subscriber by TechniTrader and its employees to be construed as a recommendation to buy or sell any stock or issue. TechniTrader is not a broker or an investment advisor; it is strictly an educational service.