What to Do When a Position Trade Moves with Velocity
Lists of Choices and Tips
Position Trading is a newer Trading Style that many people haven't heard about; it is a Trading Style for choppy Sideways Market Conditions. More and more of the large and giant Funds Managers have moved their buying and selling away from the Stock and Options Exchanges into Dark Pools, Twilight Pools, Electronic Communication Networks (ECNs), and other "LIT" Market Venues. This has slowly changed what we see in Technical Analysis Patterns over the past decade, which now allows for a burgeoning success of Position Trading.
Chart example #1 below is a Position-Style Trade.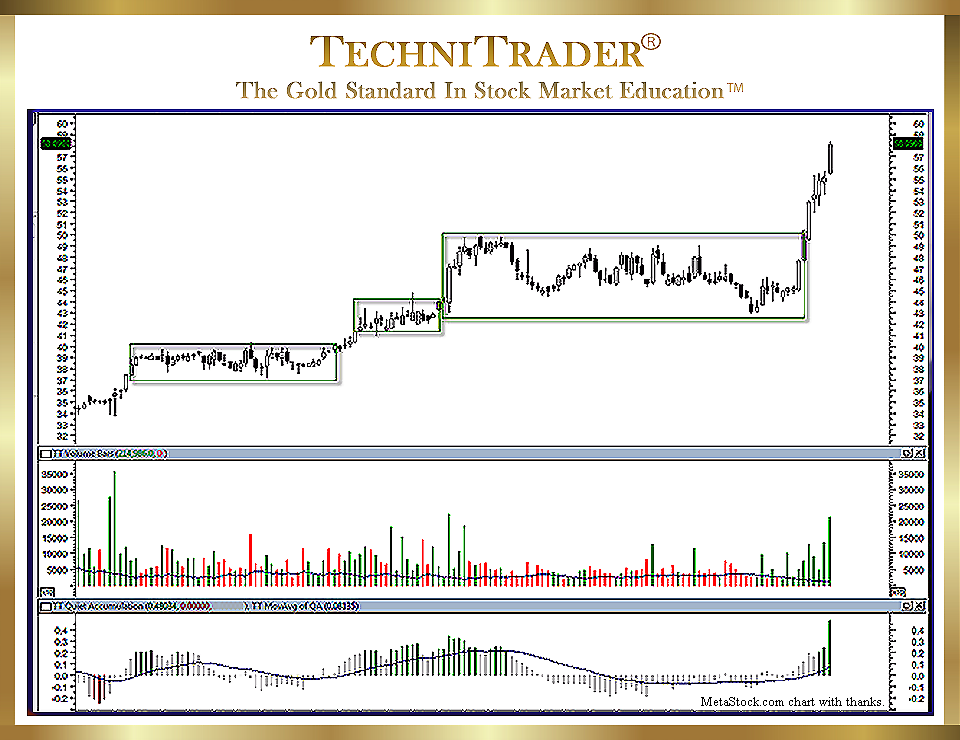 It was building very nice Platforms as it moved up steadily, but during the last rally, it ran quickly out of the Platform Candlestick Patterns. This stock is at risk of profit taking because the Angle of Ascent™ is too steep in this example.
LEARN MORE at TechniTrader.Courses
Trade Wisely,
Martha Stokes CMT
TechniTrader technical analysis using MetaStock charts, courtesy of Innovative Market Analysis, LLC dba MetaStock
Chartered Market Technician
Instructor & Developer of TechniTrader Stock & Option Courses
Copyright ©2017–2023 Decisions Unlimited, Inc. dba TechniTrader. All rights reserved.
TechniTrader is also a registered trademark of Decisions Unlimited, Inc.