How to Distinguish Between a Market Correction and a Bear Market
Use List for Technical Analysis of Candlestick Patterns
The candlestick chart below is a good example of a Rounding Top Candlestick Pattern, which is the hardest of all the tops to see before it breaks to the downside, as they tend to do during a Market Correction. For Swing Trading, Position Trading, and Long-Term Investing, it is important to recognize a Rounding Top Candlestick Pattern early. This allows sufficient time to plan exit strategies and mitigate downside risk on long-term holdings, and helps Swing Traders get ready to Sell Short. The Rounding Top actually started at the previous lower Trading Range.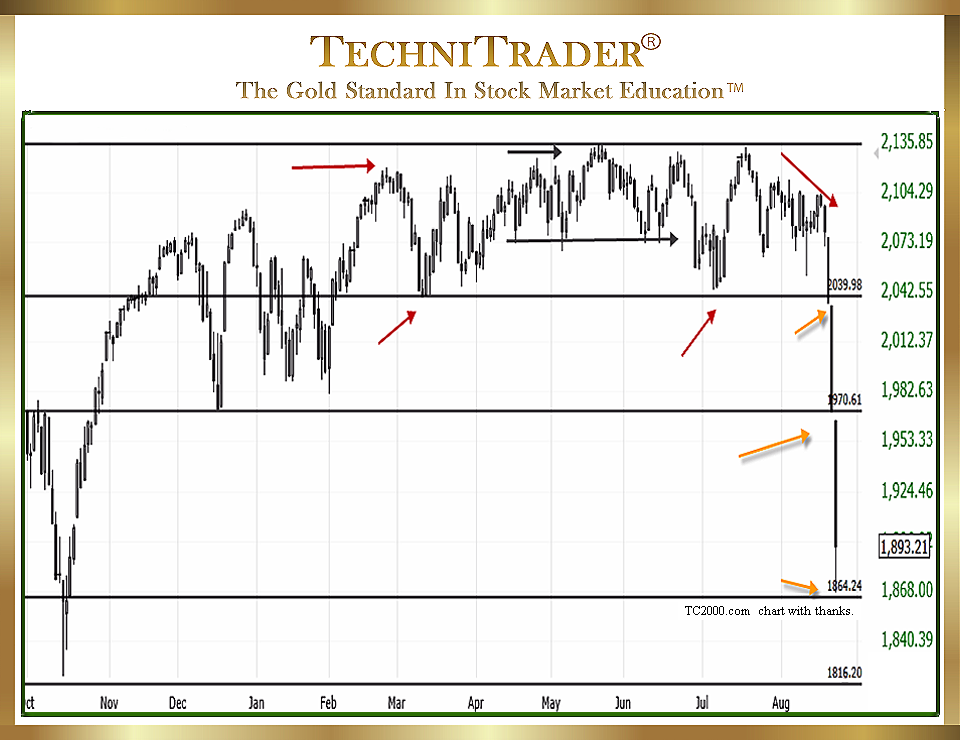 When interpreting a candlestick chart in order to determine how to distinguish between a Market Correction and a Bear Market, it is imperative to keep in mind the following:
The Stock Market Structure has changed massively in the past decade, so consequently the older technical patterns, candlesticks, and trends have changed. Therefore, these change what you need to study and analyze in the stock charts.
The downtrend behaves differently than the uptrend. It moves faster with a more severe Angle of Descent™ than the uptrend, which alters analysis interpretations.
Who controls price action tells you what to expect next. Just recognizing a Dark Cloud or Engulfing Black Candlesticks is not enough because that is just basic Technical Analysis.
LEARN MORE at TechniTrader.Courses
Trade Wisely,
Martha Stokes CMT
TechniTrader technical analysis using a TC2000 chart, courtesy of Worden Bros.

Chartered Market Technician
Instructor & Developer of TechniTrader Stock & Option Courses
Copyright ©2015–2023 Decisions Unlimited, Inc. dba TechniTrader. All rights reserved.
TechniTrader is also a registered trademark of Decisions Unlimited, Inc.