What Are 5 Common Mistakes Traders Make Picking Stocks?
List Includes Relying on Others to Find Stocks for You
Selecting the best stock picks can be a simple process if you avoid the most common mistakes traders make when choosing stocks to trade. Using a stock pick process can help you speed up finding stocks to trade AND improve the quality of every stock you trade for consistent success.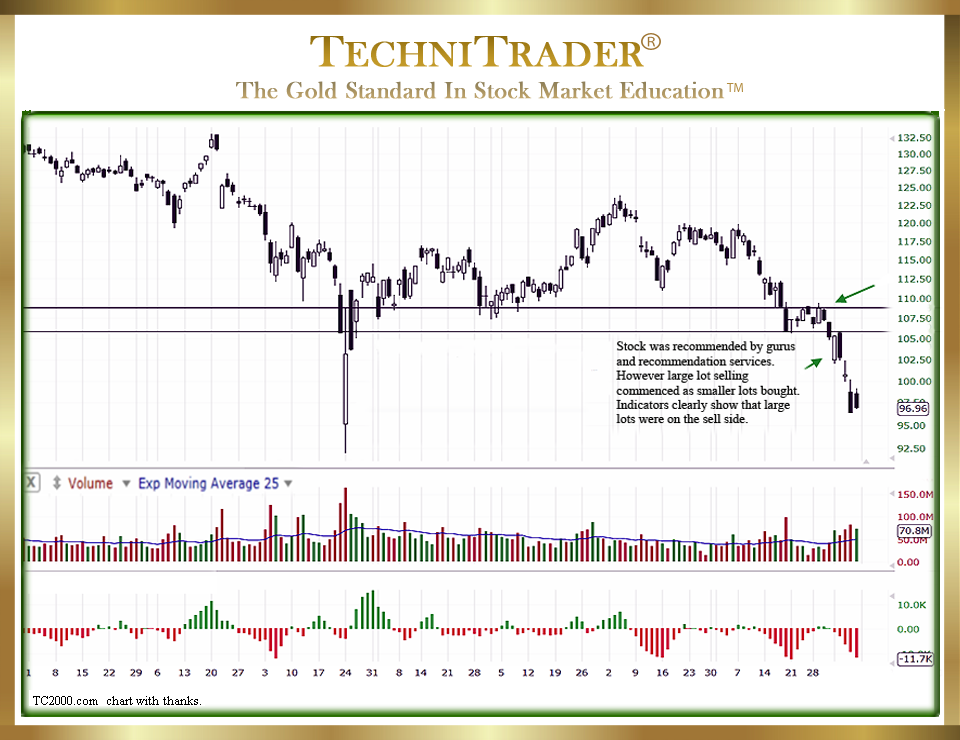 Here are the 5 common mistakes traders make picking stocks to trade:
Relying on others to find stocks for you.
Not calculating the Risk vs. the Reward before entering the trade.
Not correctly determining the proper Stop Loss placement, which affects risk calculations.
LEARN MORE at TechniTrader.Courses
Trade Wisely,
Martha Stokes CMT
TechniTrader technical analysis using a TC2000 chart, courtesy of Worden Bros.
Chartered Market Technician
Instructor & Developer of TechniTrader Stock & Option Courses
Copyright ©2017–2023 Decisions Unlimited, Inc. dba TechniTrader. All rights reserved.
TechniTrader is also a registered trademark of Decisions Unlimited, Inc.