Why Are Platform Candlestick Compressions Ideal Entries?
Stock Is Under Dark Pool Quiet Accumulation
Platform Candlestick Compressions ideal entries are best for Swing and Momentum Traders, but identifying these compression patterns early is most important. The chart example below is for studying a Relational Technical Analysis™ pattern. This stock was under Dark Pool Quiet Accumulation, which tends to form platforms. Buy Side Institutions using Dark Pools create this sideways candlestick pattern with controlled and bracketed orders that buy incrementally over time.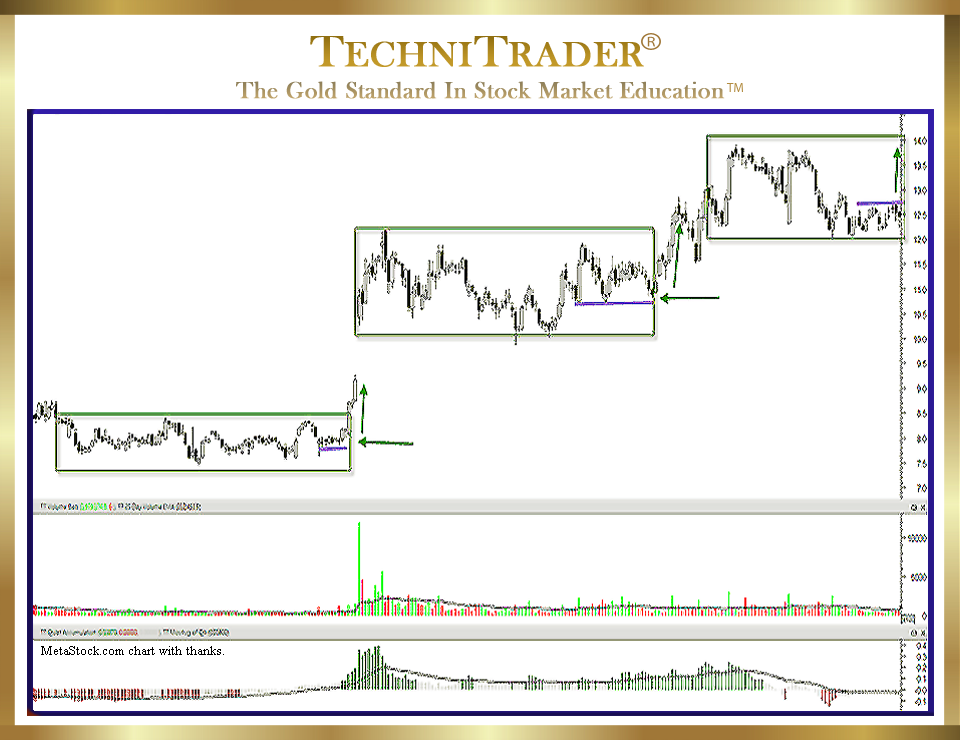 Bollinger Bands® can be used to assist in the identification of the compression. These expanding and contracting bands provide excellent analysis for sideways candlestick patterns. Entries must be made prior to the breakout due to the rising energy that develops as price compresses.
One aspect of Bollinger Bands to remember is that the center line for a strong compression will be equal distance from the outer bands. In a strong compression, the center line on Bollinger Bands will move right through the center of the candlesticks. If the center line is below or above, then the pattern is not as strong or indicative.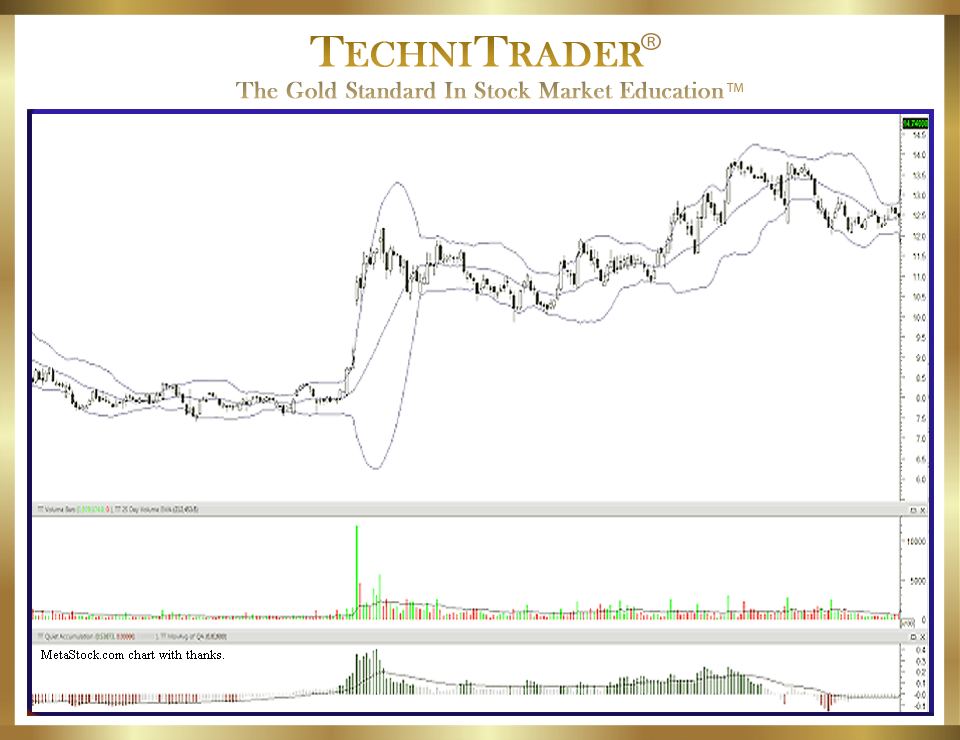 Learning to identify compressions in platforms is a Spatial Pattern Recognition Skill™ that helps Swing and Momentum Traders trade Platform Market Conditions. Sideways markets occur 50%–60% of the time, and these are the Market Conditions that tend to have Retail Traders whipsawed out of trades constantly.
Platform Candlestick Compressions are ideal entries for buying into a stock before it runs or gaps with momentum.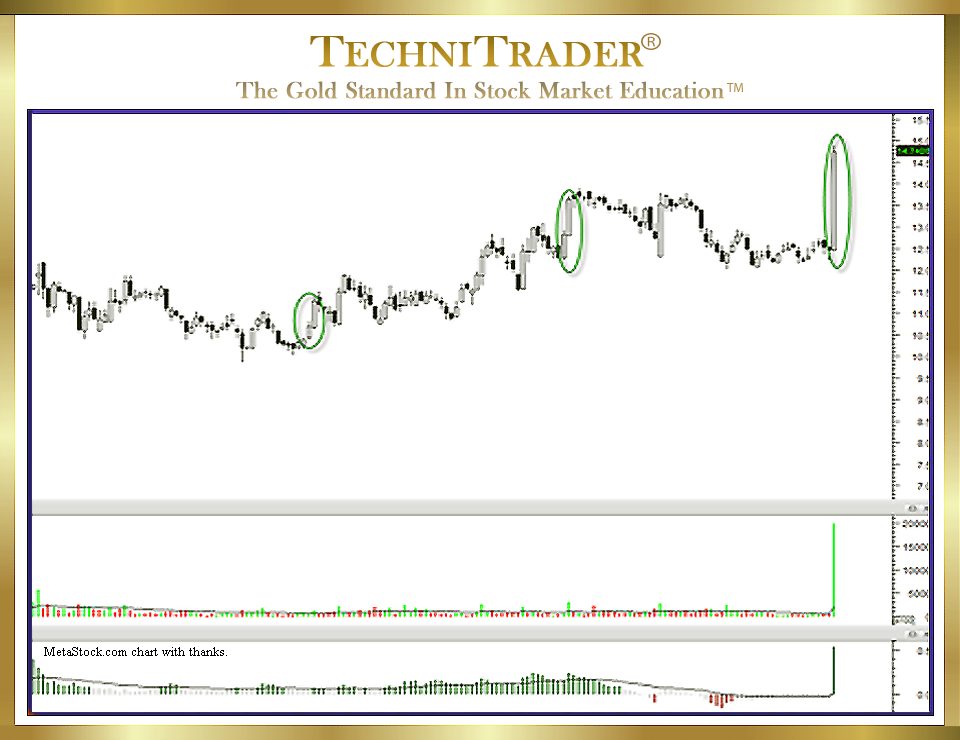 LEARN MORE at TechniTrader.Courses
Trade Wisely,
Martha Stokes CMT
TechniTrader technical analysis using MetaStock charts, courtesy of Innovative Market Analysis, LLC dba MetaStock
Chartered Market Technician
Instructor & Developer of TechniTrader Stock & Option Courses
Copyright ©2017–2023 Decisions Unlimited, Inc. dba TechniTrader. All rights reserved.
TechniTrader is also a registered trademark of Decisions Unlimited, Inc.