How to Enter Lower-Priced Stocks
Recognizing Stock Bottoms with Strong Support
All too often, new Individual Investors and Retail Traders see a fast-running stock nearing a topping candlestick pattern, and they rush to buy it because it has been running up for so long. It looks as if the stock is never going to stop, pause, or correct. However, the longer the stock runs, the higher the risk of a Market Correction or at least a long sideways candlestick pattern. If you have a low capital base or are new to investing and trading, avoid high-risk stocks that can suddenly wipe out huge chunks of capital and confidence.
Below is candlestick chart example #1, with a Daily View of a stock that has been running.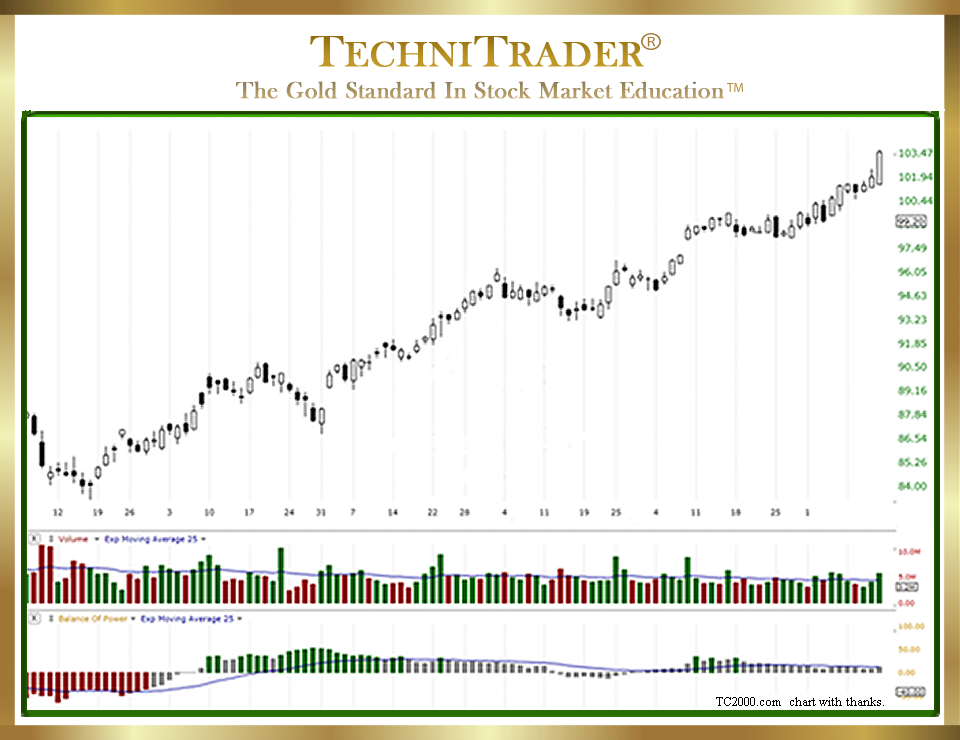 This stock is at high risk for topping because it has not paused to consolidate or correct in a sideways candlestick pattern and therefore has very little support.
Avoid choosing stocks that are talked about by gurus, recommendation services, the nightly news, and big-name companies. Instead, choose a stock that is in a technical candlestick pattern coming out of a bottom. See candlestick chart example #2 below, also with a Daily View.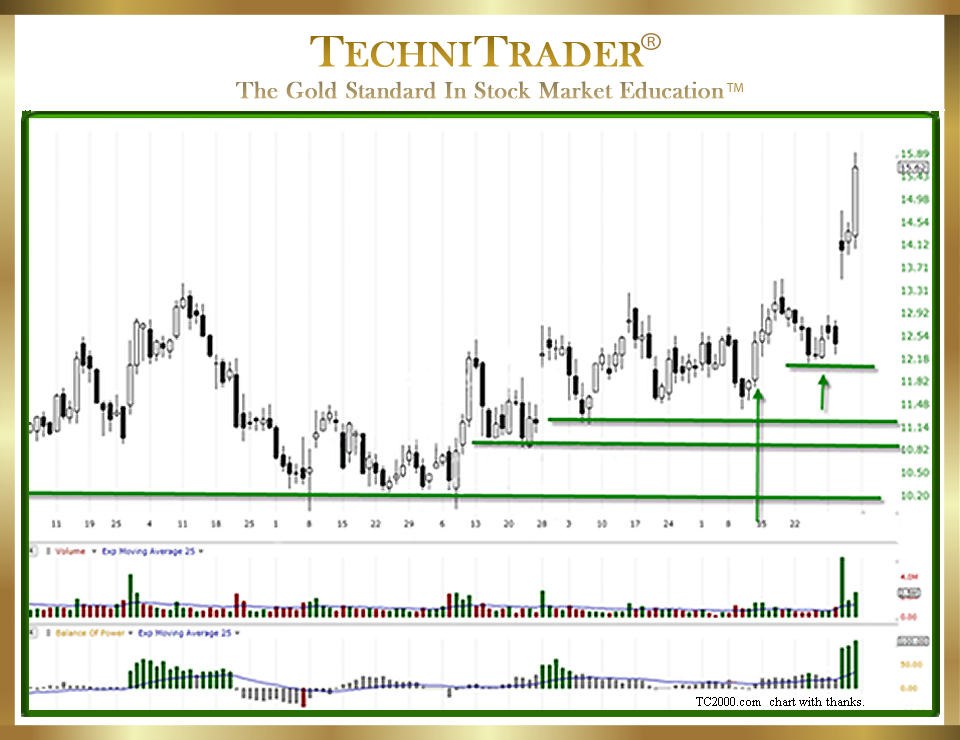 If you entered this stock on one of the two green arrow days, the entry on either day was not ideal and the stock retraced due to short-term traders taking profits. However, there are 3 levels of solid support beneath your entry, and this support gives you peace of mind. You don't have to worry about the stock suddenly falling in price due to topping, and you are in the stock when it gaps up and continues upward.
LEARN MORE at TechniTrader.Courses
Trade Wisely,
Martha Stokes CMT
TechniTrader technical analysis using FreeStockCharts charts, courtesy of Worden Bros. and FreeStockCharts.com
Chartered Market Technician
Instructor & Developer of TechniTrader Stock & Option Courses
Copyright ©2017–2023 Decisions Unlimited, Inc. dba TechniTrader. All rights reserved.
TechniTrader is also a registered trademark of Decisions Unlimited, Inc.